I had always been fascinated by aeroplanes - I used to imagine myself a pilot. Three days before the beginning of March, my entire family took a tour of Guangzhou's Baiyun Airport (or so I thought). I was certain that they brought me here because they all knew how much I loved aeroplanes and, luckily, I was inside one moments later.
Seated on the plane, I was in a juxtaposition of excitement and anxiety. I loved planes, but I knew that they took people very far away. Now that I think back, my mother never found it necessary notify me that we were leaving 'home'. So imagine this - the night before our departure, I went to bed oblivious of the fact that my life was about to change completely. I was woken up by my mother the following morning, and suddenly I am in a plane.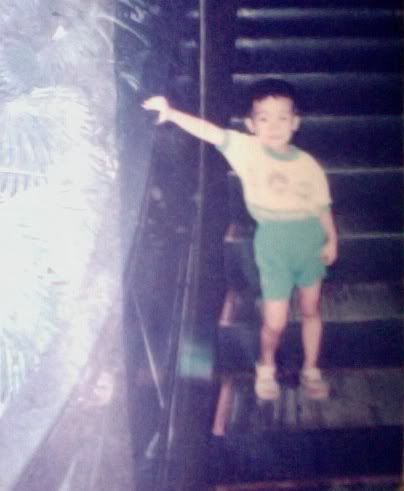 Soon, we were in the sky and I was terrified (both of heights and the growing distance between me and my family). We travelled from Guangzhou to Holland, then to Suriname and finally Guyana. I kept asking for my beloved grandmother during the journey.
We arrived in Guyana on the night of March 1, 1994. I was the alien here, but everyone looked like an alien to me. I couldn't understand what people were saying, and why they looked so dark. My father used to tell me that if I ate too much watermelons, my skin would become red. Hence, the notion of an abundance of chocolate came to mind.
We soon saw my father waiting for us, and I temporarily discarded the mysteries surrounding me. Having been apart for two years, I was ecstatic to see him again. We left Cheddi Jagan International Airport for our new home in Campbellville. The walk was rather long and tiring. Also, it was very dark, and I couldn't see much of this new land.
We arrived at our modest apartment, and as excited as I was, my eyes failed to remain open. It was a long voyage after all, and I would need them wide-open the following morning for what I was about to discover.